STORE HOURS:
SAT & SUN: 10AM-4PM
MON & FRI: 10AM - 2PM, 4-8PM
TUES & THURS: 4-8PM
WEDS: 10AM-2PM
CHECK out our new price schedule! We have added more pictures to our packages.
Best packages in town! We are now giving you more detailed pictures than any other facility right from our machine during the exam - not off a CD after your session printed on a computer printer!
Get the latest specials!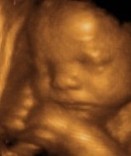 CALL FOR APPOINTMENT TODAY
OR SCHEDULE ON LINE
If your baby is not cooperating, we will have you back for FREE!
GIFT CERTIFICATES MAKE A GREAT GIFT!